Fukuyama Rino, also known as Seriyama Rino, was a participant in Up Up Girls (2) auditions. She was unsuccessful, but has since joined Akishibu Project as a second generation member.
About Rino
After unsuccessfully auditioning for UUG (2), she began choreographing idol groups. She auditioned for Akishibu Project in early 2018 and was added to the group alongside three other girls. She considers her special skills dancing, speaking English, and working out.[1] According to her biography and instagram account, she has been dancing for over 12 years.[2] She studied English abroad, when she was younger, in the United States for two years.
Her first performance as a member was on July 2nd of 2018. The first song to feature Rino, along with the other new members, was "Hola! Hola! Summer". This song was also the first major release by AKSB Project after being signed to King Records.[3] It's highest ranking on Oricon was 9, lasting for a week on the singles chart. It sold a total of 9,641 copies within the first month.[4] The single had five different cover versions. The music video has gained over 160,000 views.
Music Videos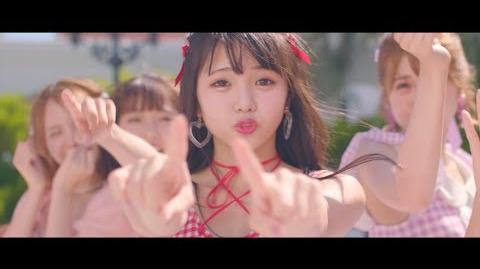 References